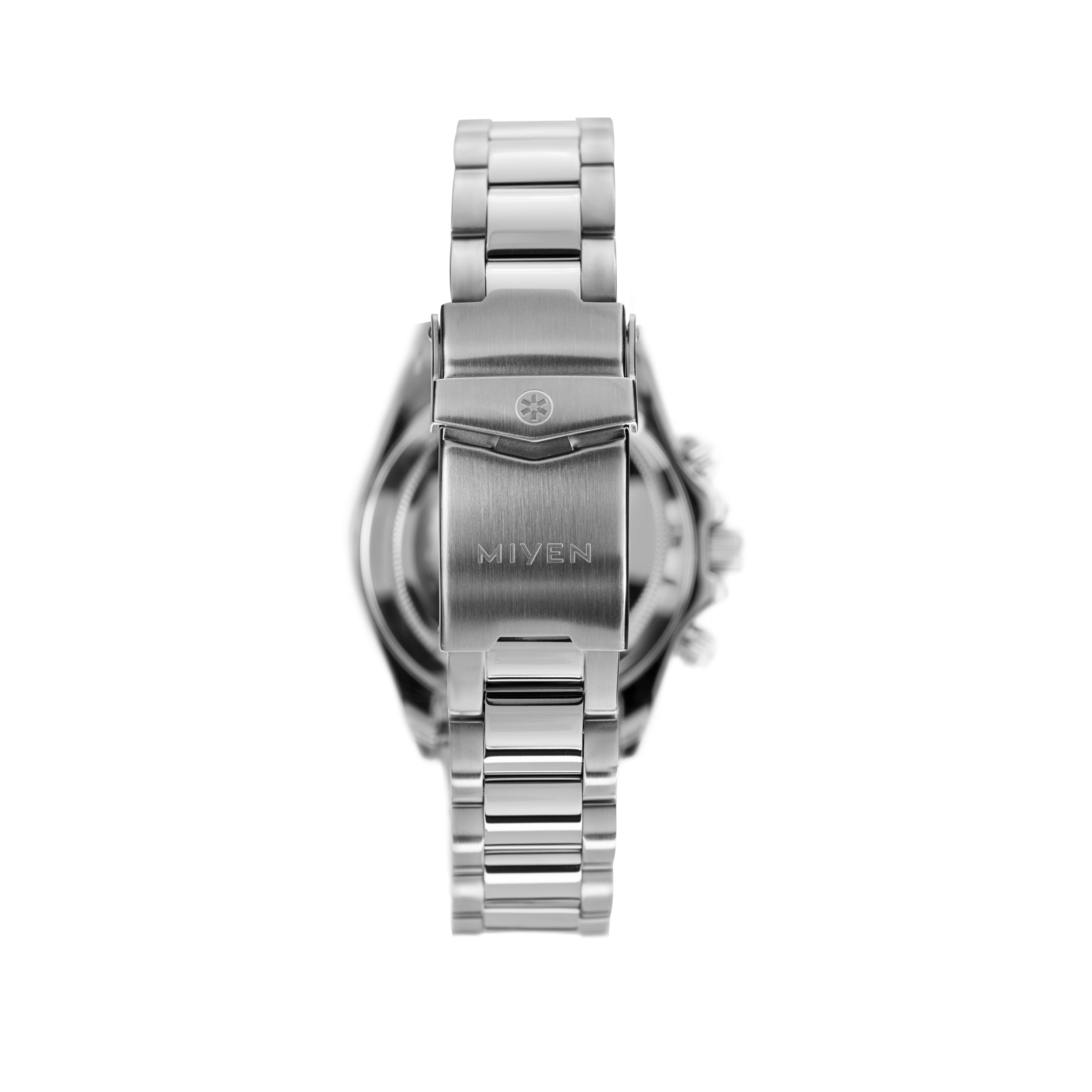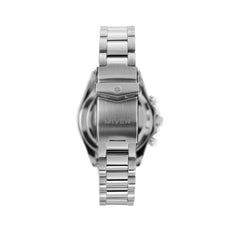 VOYAGER - Stainless steel strap
1 strap free
$64.78
Available - delivery within 1-3 days

VOYAGER - The sports and racing watch

The solid stainless steel strap is timeless and always stylish. The safety clasp prevents accidental opening, no matter what you use your watch for.

Highlights:

Solid stainless steel strap
Stainless steel buckle with safety clasp
Strap links secured with screws
Dimensions:
| | |
| --- | --- |
| Lug width | 20 mm |
| Strap | 20,0 / 16,0 mm |
Details:
Our stainless steel strap consists of solidly formed strap parts that are individually manufactured and then connected to one another. A detail that you can feel: The solid stainless steel ensures a solid weight on the wrist, the rounded edges ensure a smooth wearing comfort.
The individual strap links are screwed together. Why? The pins that are often used can become loose over time as a result of vibrations and tension on the strap. Screws, on the other hand, are much more stable and can be tightened if necessary.
A watch,
ein Baum!
Uhrzeit mit positivem Impact: Für jede gekaufte Uhr
we plant a tree in the rainforest.
More info